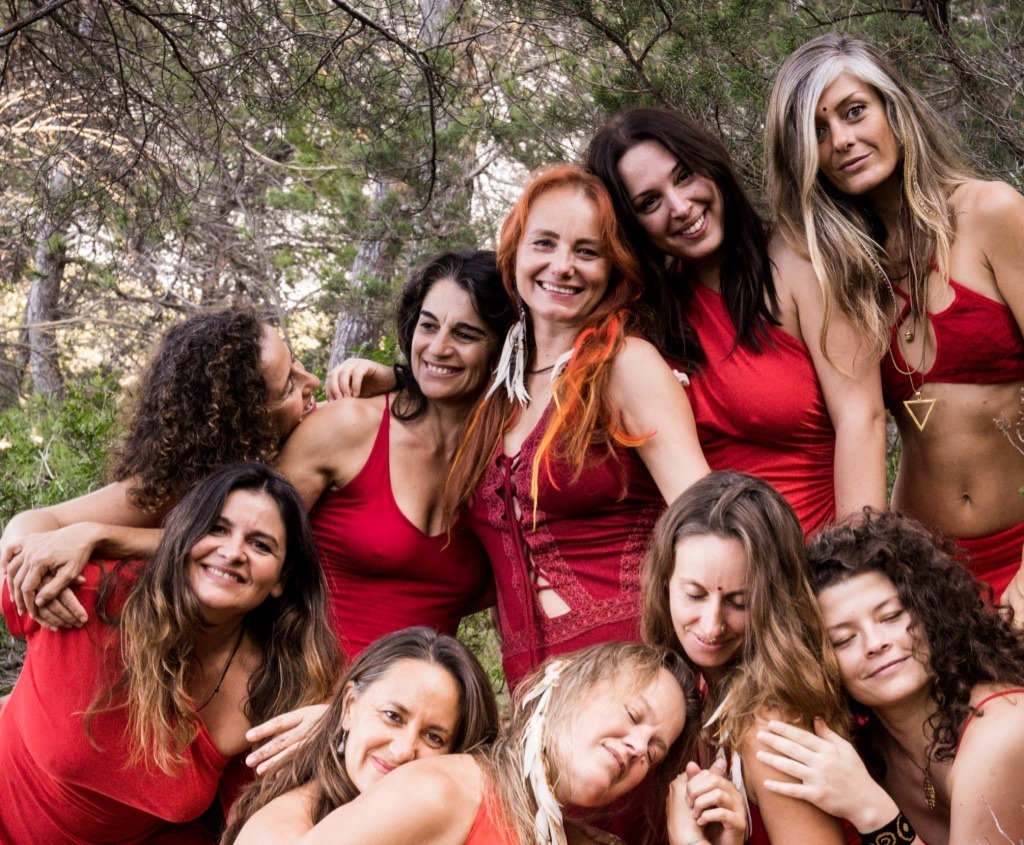 RED TARA – THE POWER OF FEMININE SEXUALITY
FACILITATED BY SANTOSHI AMOR & PREMAMUI
Welcome into the temple of the feminine. A space to BE YOURSELF!
It is time for women to reclaim our energy and immense capacity for pleasure.
Through Tantra Meditations you can access a blissful state of being and regain the means to your own sexual pleasure.
"Let us unveil together!. Drop the false layers of conditioning and support each other to shine the Wild, Sensual and Wise woman Within.
Together we learn how to surrender into cosmic orgasm, laugh in ecstasy and cry tears of joy at the beauty that we hold within us."
In this course you will:
– Open to the free flow of sexual energy.
– Awaken Body Sensitivity through touch.
– Learn the language of Female Orgasm.
– Celebrate your natural beauty without imitating social stereotypes.
– Discover the Support of The Intimate Circle of Women
This course is mostly experiential, we will practise:
– Tantra Meditations and Rituals,
– Massage,
– Emotional Release,
– Dance Celebration,
– Intimate sharing and Silence
Price: 1.050 Euros
Where: Les Eres de Guardiola
Limited places, book soon!