Welcome to
The Tantra Woman Training
A safe space to transform and blossom as an integrated woman. 
An opportunity to:  explore your body, your sensuality and sexuality amongst other women; to understand your emotionality and  relationship difficulties;  to heal your feminine imprint and discover the mature masculine with in; to develop your intuition and power of manifestation and ultimately to awaken to your deepest essence as a woman.
This modular training will provide you with the tools, skills and energetic understanding to bring more awareness to self-love, health, sexuality and relationships in your daily life.
You will be transformed through the process, letting go of everything that is not YOU and allowing the authentic and natural woman that you are to be revealed. It is a gathering created to support each woman to discover and start sharing her deepest gifts. 
"It's time to celebrate the wildness, the tenderness, the fierceness and the beauty that we are. Together we can bring back the
Power of the Feminine

that the earth is longing for"

The courses are mainly experiential, they include practices such as: Tantra meditations and rituals, breath and energy work, massage, shamanic journeys, role play, group sharing, loads of creativity (dance, singing, painting), merging with nature and resting in awareness and silence.
"The healing, nurturing and awakening of the divine feminine is one of the greatest gifts we can receive. Through this, we offer future generations a harmonious world."
BASE TRAINING
The Base training will give you an in-depth understanding of your wholeness as a woman.
It is designed in circular modules that you can join randomly.
Tantra Woman Training is expanding and will be soon happening in several countries, if you are interested in being part of this movement, by organizing it in your country, please contact us!
THIS TRAINING IS AVAILABLE IN 2 DIFFERENT FORMATS, RESIDENTIAL AND NON-RESIDENTIAL.
BASE TRAINING
IN 3 RESIDENTIAL MODULES
Module I · Red Tara · 6 days:
1. Sexual Empowerment
2. Sexual Awakening
Module II · White Tara · 6 days:
3. Stepping into Power
4. The Power of Love
Module III · Green Tara · 6 days:
5. Creativity & True expression
6. Intuitive Wisdom
7. Grace & Beauty
BASE TRAINING
IN 7 NON-RESIDENTIAL WEEKENDS
I- Red Tara
Weekend 1: Sexual Empowerment
Weekend 2: Sensual Awakening
II- White Tara
Weekend 3: Stepping into Power
Weekend 4:The Power of Love
III- Green Tara
Weekend 5: Creativity & True expression
Weekend 6: Intuitive Wisdom
Weekend 7: Grace & Beauty
ADVANCED TRAINING
This second part of the training is for those women who completed the 3 Basic Training Courses —Red, White and Green Tara— and want to dive deeper into this work.
The 3 modules of the Advanced training can be joined randomly. The 6th module is optional.
Once completed at least 5 Modules you will receive a diploma of attendance.
Module 1 · BLACK TARA: THE INTEGRATED WOMAN
Module 2 · PURPLE TARA: BEYOND WOMAN
Module 3 · INNER MASTERY: SHIVA/SHAKTY MEETTING
"We need the women to step up and to move in close to the calling, to the heartbeat of mother Earth. Women hold the power to re-pattern our humanity, our civilization".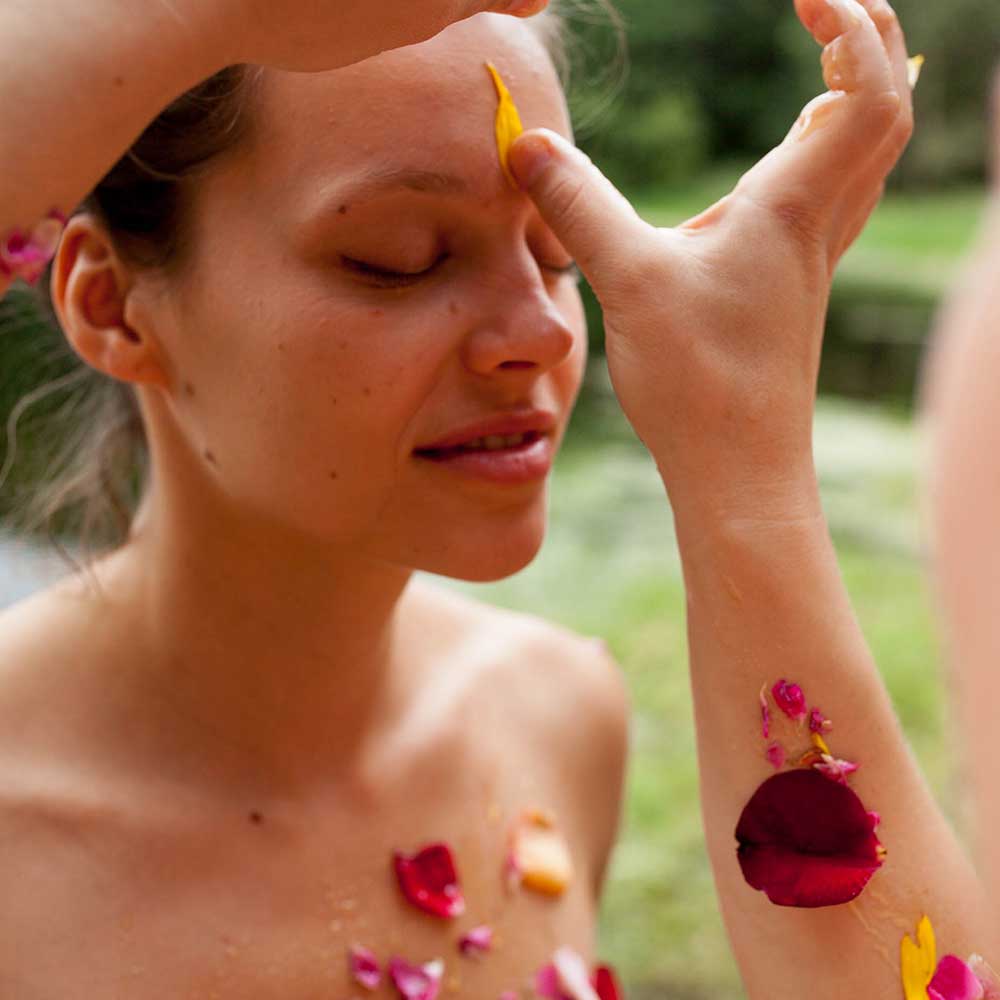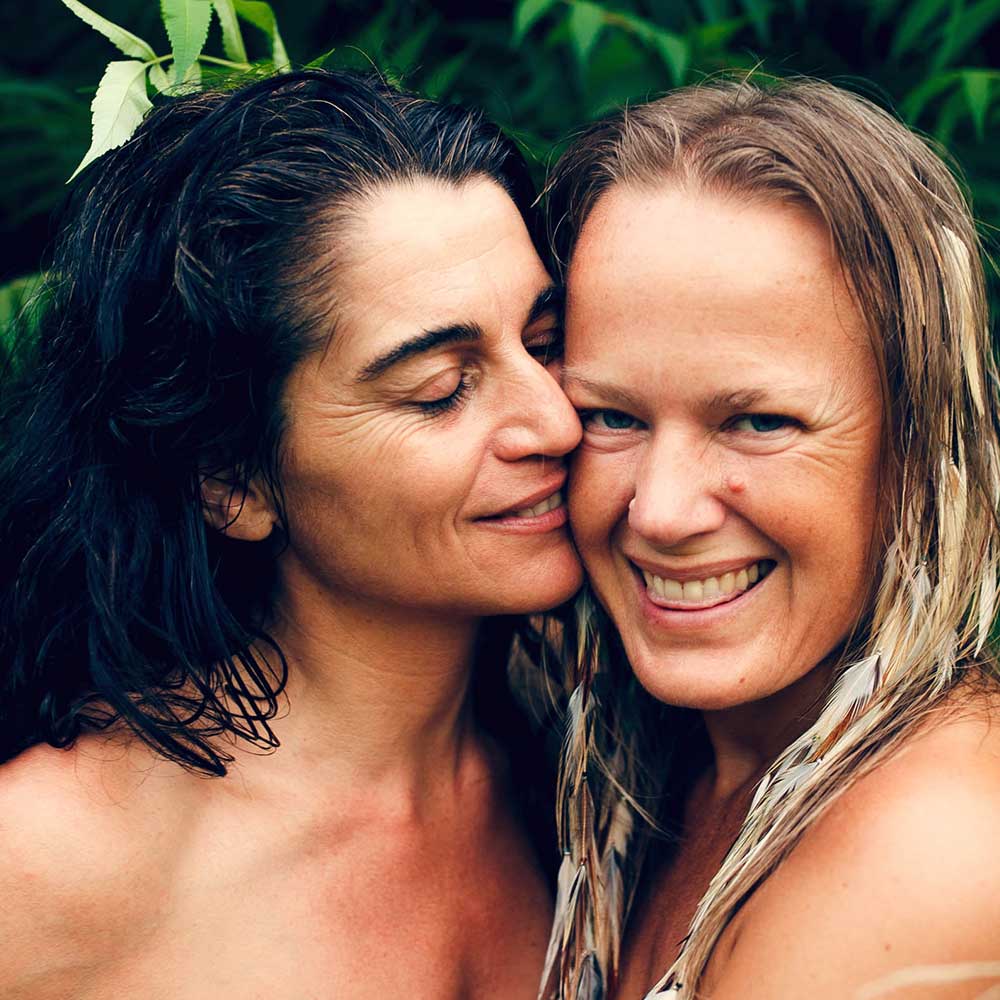 TEACHERS TRAINING
TANTRA WOMAN FACILITATOR TRAINING
This is a one week Training for women who are ready to start and/or deepen their offer as guides of Tantra Woman Circles.
This course will give you an understanding of group holding for those who plan to work in this field or want to start holding circles in their home countries.
The prerequisite to attend is to have completed at least the 3 modules of the Basic Training with Santoshi or to prove experience in Osho Tantra groups with other teachers.
"Women are medicine. They, inherently embody the feminine qualities that are so desperately needed in our world right now".
JOIN OUR WILD & JUICY JOURNEY!