When:
December 2, 2020 @ 5:30 pm – 9:00 pm
2020-12-02T17:30:00+01:00
2020-12-02T21:00:00+01:00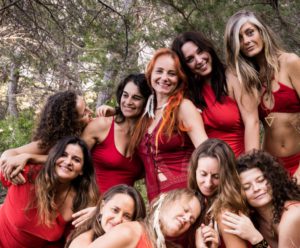 TANTRA WOMAN SECRETS
with  Santoshi
Welcome to the Temple of the Feminine: A warm space where to stop your mind and nourish your body and heart.
In these sessions we will explore among other women different aspects of our Womanhood. We will discover our body as a temple full of pleasure, energy, mystery …
We will always use different experiential techniques such as: breathing, sounding, conscious movement, massage, tantric rituals, gestalt Our intention will be to shake off the old and open new spaces in our bodies, minds, and hearts.
By reflecting each others light and shadows, we will let go of old wounds and concepts that limit us. We will open up to the pure expression of our essence: Energy/Loving Presence.
WHAT TO BRING: Comfortable clothes, preferably a skirt or long cotton dress.A bottle of waterTwo sarongsA flower
CONTRIBUTION: 25e
We will be a small group. For booking your place send a transfer to :
BIZUM: 630974044
Paypal:
And confirmation to Noelia: 636 06 33 36, later on you will receive the location.
Looking forward to share with you all!