When:
September 28, 2021 – October 4, 2021
all-day
2021-09-28T00:00:00+02:00
2021-10-05T00:00:00+02:00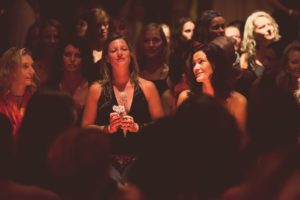 (PUEDES VER LA TRADUCCIÓN AL ESPAÑOL MAS ABAJO)
GREEN TARA – INTUITION & CREATIVITY (Walking into the unknown)
Facilitators: Santoshi & Premamui
"By visiting the centre of ourselves we join the Wise Women of the Millennia, we recognise the Divine and start living Heaven in Earth"
Green Tara reminds you to listen to your inner voice and to awaken the Wise woman With In. The Woman that moves though life guided by her intuition. She invites you to connect with your capacity to see beyond the mind and become a Guide and a Healer for yourself and others.
This module is an opportunity for activating your energetic potential, and opening to the creativity that is meaningful and aligned with your core essence: Finding out what is your heart's expression, how your Soul would like to dance with life, how you can express your creative power in daily life and align with what brings your love to flower. The consequences of this activation will be reflected at all levels of your life, in the way you perceive and relate with yourself and others.
An invitation to:
– Discover your natural healing powers and psychic abilities.
– Explore your life purpose and prosperity consciousness of "The Creatrix": the woman who can manifest her dreams with Authenticity and Grace.
– Feel the freedom of opening your throat unleash your Power, inviting sounds of anger and empathy, of pain and pleasure, of sadness and joy.
– Learn ways to maintain feminine vitality and use it as fuel to your creativity.
– Receive support and appreciation for Whom you Truly Are.
Some of the benefits of this process:
– Rediscover your creativity and unique gifts.
– Become more Intuitive, empathic and sensitive with yourself and others.
– Learn powerful Psychic and healing techniques to take away with you and apply to your daily life.
– Become an Empowered woman rooted in your femininity.
– Discover the Magic of a Sacred Circle of Women.
When you are fully in the moment, open and receptive, you become a channel of the Unknown. Your Life becomes creative.
Dare to be yourself and start living with more awareness, creativity, love and personal power!
This course is part of the TANTRA WOMAN Training, a deeply transformative journey on a personal level that will also empower you to start supporting your own women's circles.
Limited spaces, book soon!
FOR MORE INFO AND BOOKINGS CONTACT:

————————————————————————————————————————————————————————————
GREEN TARA – INTUICIÓN Y CREATIVIDAD  (Caminando en la oscuridad)
Facilitadoras: Santoshi y Premamui
"Al habitar nuestro centro nos unimos a las Mujeres Sabias del Milenio, reconocemos lo Divino y comenzamos a vivir el Cielo en la Tierra"
Green Tara te recuerda escuchar tu voz interior y despertar a la Mujer Sabia que hay en ti. La Mujer que se mueve a través de la vida guiada por su intuición. Te invita a conectarte con tu capacidad para ver más allá de la mente y convertirte en Guía y Sanadora para ti misma y para los demás.
Este módulo es una oportunidad para activar tu potencial energético y abrirte a la creatividad que está alineada con tu esencia verdadera: Descubriendo cuál es la expresión de tu corazón, como le gustaría a tu alma bailar la vida, como poder expresar tu poder creativo en la vida diaria y alinearte con lo que hace florecer tu amor. Las consecuencias de esta activación se reflejarán en todos los niveles de tu vida, en la forma en que percibes y te relacionas contigo mismo y con los demás.
Una invitación a:
– Descubrir tu poder sanador natural y tus habilidades psíquicas.
– Explorar el propósito de tu vida y la consciencia de prosperidad de "La Creadora": la mujer que sabe manifestar sus sueños con autenticidad y gracia.
– Sentir la libertad de abrir tu garganta para liberar tu fuerza, invitando sonidos de ira y empatía, de dolor y placer, de tristeza y alegría.
– Aprender formas de mantener tu vitalidad femenina y usarla como combustible para tu creatividad.
– Recibir apoyo y aprecio por quien realmente eres.
Algunos de los beneficios de este proceso:
– Redescubre tu creatividad y dones únicos.
– Ser más intuitiva, empática y sensible contigo misma y con los demás.
– Aprende poderosas técnicas psíquicas y de sanación para aplicar a tu vida diaria.
– Conviértete en una mujer Empoderada enraizada en tu feminidad.
– Descubre la magia de un Círculo Sagrado de Mujeres.
Cuando estás completamente presente en el momento, abierta y receptiva, te conviertes en un canal para lo Desconocido. Tu vida se vuelve creativa!
¡Atreverte a ser tú misma y comienza a vivir con más consciencia, creatividad, amor y poder personal!
Este curso es parte de la Formación Base de TANTRA WOMAN, un viaje profundamente transformador a nivel personal y que además te empoderará para comenzar a sostener tus propios círculos de mujeres.
Plazas limitadas, reserva pronto!
Escríbenos a:
________________________________________