When:
August 10, 2020 – August 16, 2020
all-day
2020-08-10T00:00:00+02:00
2020-08-17T00:00:00+02:00
Where:
Tui Teraz, Poland
Nowe Kawkowo
Polska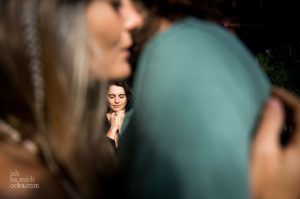 DEEPENING IN INTIMACY – Tantra Training for couples Module I
with Santoshi and Oscar
Dates: 10-16 August
Location: Tui Teraz, Poland
Registration & Questions:
DEEPENING IN INTIMACY
TANTRA TRAINING FOR COUPLES
This training is for couples who understand that their relationship can go beyond fulfilling romantic expectations, having children and a life-companion who will guarantee they will never be confronted with their own aloneness.  In the world of Tantra, we live our relationship as a way to wake up ourselves to love, to acceptance, to compassion and bliss. We then become Soul Mates as our meeting brings us back to the recognition of our True Essence.
This path of intimacy with the other, is a very courageous way which confronts you with all your fears, insecurities, emotions and forgotten corners. It challenges you constantly to be true and authentic to yourself and to the other.We created these gathering for couples who are interested in learning and exploring the Tantra Path; interested in living their sexuality and intimacy with awareness and meditation.
The training is designed in three modules that you can join randomly. Each course gives you a unique and precious time to deepen your relationship as you learn through meditations, massages and other techniques offered by this wonderful path.
Each module focus in a particular energy aspect, however all the courses will include same type of practises.
You will take home a series of meditations to complete in order to integrate the teachings.
THE MODULES ARE:
1.- THE SUN: ENERGY- ECSTASY- PEAK ORGASM
Waking up your raw energy, becoming more alive and finding new fresh ways of meeting each other.
We address: Sexual energy activation and flow through the body and Sensual Awakening.
2.- THE MOON: RECEPTIVITY- INTIMACY- VALLEY ORGASM
Allowing yourself to drop in the depth of your heart and to expose your vulnerability.
We address: Emotional awareness, intimate Communication and The Art of loving Touch.
3.- THE OCEAN: MYSTIC UNION
Once we opened the channels of energy free flow and unconditional Love we are ready to meet as ONE. Like two beings meeting anew in the depths of the ocean…sometimes wild, sometimes in deep relaxation. Nothing to do, just to allow. When Sex and Heart meet magic happens.
We address: Meditation in aloneness as well as in sexual union, presence in the flow of passion and In the stillness of orgasmic Bliss.
To attend this module you have to have done the modules 1 & 2.
FIRST MODULE: POLAND 10-16 AUGUST
THE SUN: ENERGY- ECSTASY- PEAK ORGASM
Awakening up your raw energy, becoming more alive and finding new fresh ways of meeting each other.
We address: Sexual empowerment and Sensual Awakening.
BENEFITS:
– Opening to Aliveness and breaking stagnation
– Awakening your energy and learning to ride the waves
– Inviting freshness and playfulness in the relationship
– Opening to Truth: daring to be yourself and express your Truth
-Shifting your lovemaking out of habit and into deep Presence
– Get out of your mind and into your sensual body
– Deepening pleasure:
1) Discover how to slow down, relax, and feel,
2) Discover how breath awareness in lovemaking can take you right into profound union,
3) Discover how to fall more deeply in love with yourself, with your lover, and with life itself.
PRACTISES include:
– Osho Active Meditations
– Tantra and Shamanic Rituals
– Breath Awareness and emotional release
– Therapeutic exercises to understand yourself and your relationship dynamics
– Gestalt and Family Constellation and Co-dependency
– Massage
– Dance and intimate sharing
– Love making meditations that you can practice in the privacy of your own bedroom
SANTOSHI & OSCAR
Santoshi and Oscar will offer a Conscious Loving space for couples to dive deeper into intimacy.
Santoshi is an international Tantra teacher with more than 20 years of experience. She lived at the Osho Community in India for 12 years where she trained as a Tantra facilitator. She also spend time in the Himalayas to study Tibetan Tantra.
She is the creator of the famous Ibiza Tantra Festival and the international Tantra Woman training.
Oscar studied Philosophy in Spain, and Psychology in California. He has worked in Switzerland, India and the US. and has a career of 28 years as a teacher, educator and tutor. He lives in Ibiza and teaches regularly adults and teenagers. He practices Yoga and Tantra since 2002.
COST: 1700 € per couple, 850e per person
INCLUDES food and accommodation
FOR MORE INFO AND BOOKINGS:
Anni: