When:
December 2, 2022 – December 8, 2022
all-day
2022-12-02T00:00:00+01:00
2022-12-09T00:00:00+01:00
Where:
Barcelona
Les Eres de Guardiolans – Crta. de Berga a Ripoll (c-26) km 161
1 – 08613 Vilada (Barcelona)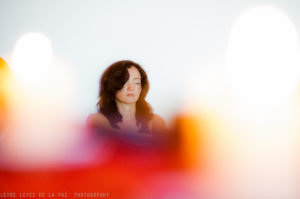 PURPLE TARA – MÁS ALLÁ DE LA MUJER (FORMACIÓN AVANZADA)
con Santoshi y Premamui
Este módulo enriquece la base de la conciencia meditativa. Su capacidad de estar totalmente presente en cada momento, sintiendo, observando y simplemente … Siendo.
La Meditación en la Oscuridad y el Silencio serán parte de nuestras prácticas regulares que también incluirán el tacto consciente, los rituales y la fusión con la naturaleza. Nuestra intención aquí es acceder un nivel más profundo en nosotras donde lo masculino y lo femenino se transforman en una sola energía en la forma de Amor y Presencia.
La intención de este módulo es reforzar tu potencial y tus cualidades femeninas únicas y encontrar la fuente de expresión que más convenga en tu vida. De esta manera, puedes ser una mujer plena que manifiesta una nueva vida alineada con tu alma y que elige desde un espacio de sabiduría y relajación interior.
Utilizaremos Meditaciones Tántricas para llevar la atención a todos los sentidos: sabor, tacto, olfato, oído, vista. Estando más presente y conectada con tus sentidos te ayudará a elegir qué es más nutritivo para ti. Entonces, todas tus actividades y elecciones en la vida se vuelven más significativas.
Recibirás herramientas para estar completamente viva e inspirada para traer más conciencia, amor y poder personal a tu Vida.
Este curso es parte de la Formación Avanzada TANTRA WOMAN, un viaje profundamente transformador a nivel personal que también le permitirá comenzar a apoyar sus propios círculos de mujeres.
PREREQUISITO: Haber completado los 3 módulos de la Formación Base (Tara Roja, Blanca y Verde) y el primer módulo de la Formación Avanzada.
CERTIFICADO: Aquellos que hayan completado los cuatro módulos anteriores de la formación recibirán un diploma de finalización de Tantra Woman por Santoshi
Plazas limitadas, reserva pronto!
________________________________________
PURPLE TARA – BEYOND WOMAN (ADVANCE TRAINING)
With Santoshi & Premamui
This module enriches the basis of meditative awareness. Your capacity to be totally present in each moment, sensing, observing, feeling, and simply… Being.
Darkness Meditation and Silence will be part of our regular practises that will also include Conscious touch, rituals and merging with nature. Our intention here is to access a deeper level in us where male and female become one energy in the Form of Love and Presence.
The intention in this course is to reinforce your unique potential and unique feminine qualities and find the source of expression that suits you more in your life. In this way you can be a fulfilled woman manifesting a new life aligned with your soul and choosing from a space of inner wisdom and relaxation.
We will use Tantra Meditations to bring attention to all the senses: eating, touching, smelling, listening, seeing. Becoming more present and connected with your senses will help you to choose what is more nourishing for you. So, all your activities and choices in life become more meaningful.
You will receive tools to become fully alive and inspired to bring more awareness, love and personal power to your Life.
This course is part of the TANTRA WOMAN Advance Training, a deeply transformative journey on a personal level that will also empower you to start supporting your own women's circles.
PREREQUISITE: To have completed the 3 modules of the Base Training (Red, White and Green Tara) and the first module of the Advance Training.
Those who have completed the previous four modules of the training will receive a diploma of completion of Tantra Woman Training by Santoshi
Limited spaces, book soon!
FOR MORE INFO AND BOOKINGS: