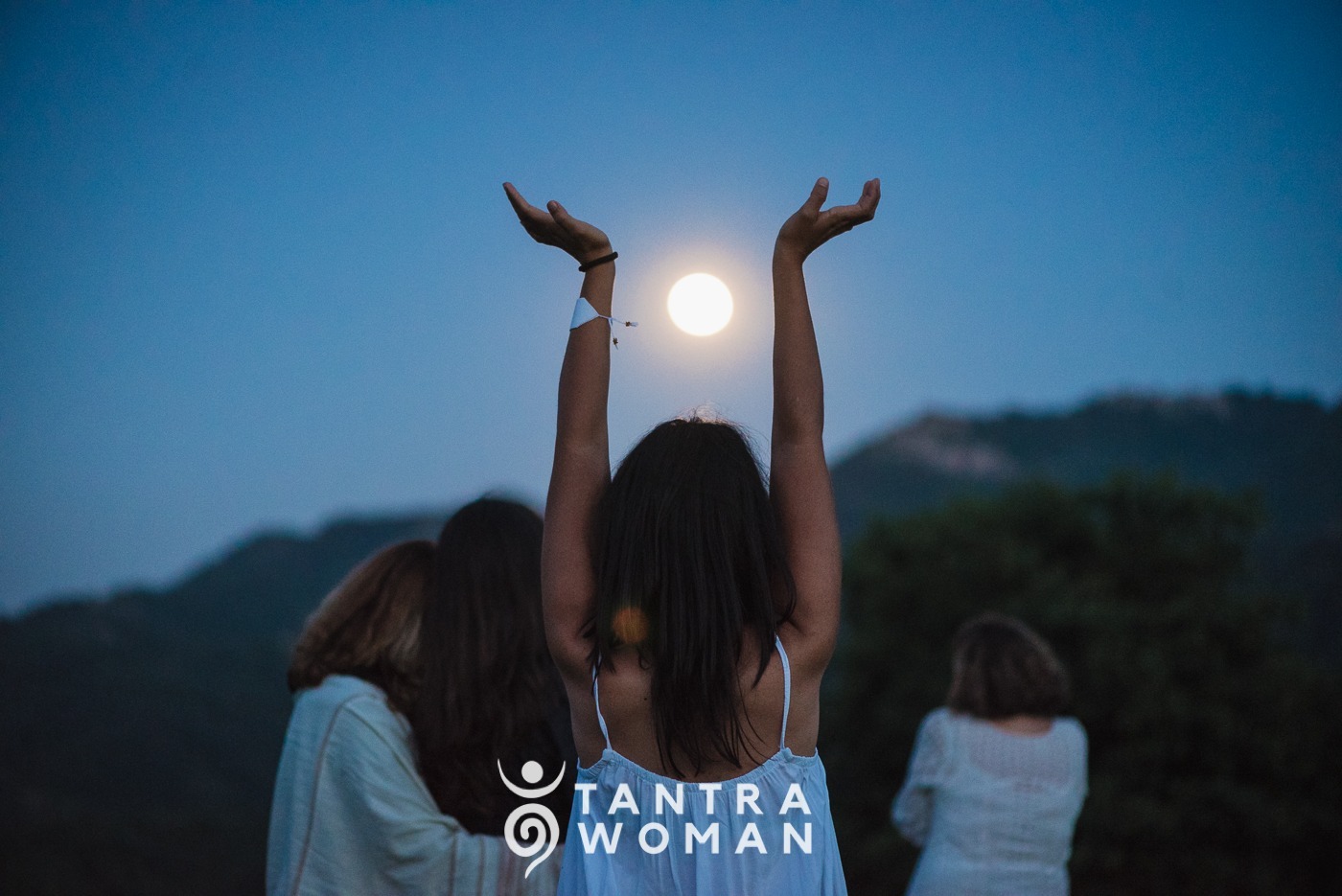 WHITE TARA – THE POWER OF LOVE
Facilitated by Santoshi Amor and the Tantra Woman Team
Women need to be in love!
Love is something more than your romantic dreams of finding the "perfect man" who will make you happy for ever…..Love is your very NATURE."
White Tara is the goddess of Love and Authenticity. She shows you that when a woman Stands in Her Truth, Rooted in her Heart, any door opens to her.
White Tara invites you to discover and live connected with the essence of Love that is your most essential nature, rooted in your body. Your breasts (regardless of their shape, size, …) are the portal of your heart and have the ability to emit and radiate energy to your environment. This is the source of your true power, from where to give yourself to the world; the real source of your beauty, your inner brilliance, your capacity to love, to feel whole and happy!
Also your orgasmic capacity depends on your connection with your heart & breasts, because as the main positive (emissive) energy center in the woman's body, the flow of energy begins here… and only then it flows to your vagina.
White Tara also invites you to heal your female lineage. Only when we welcome our lineage in our hearts, we can welcome ourselves, then we can feel our strength and power!!!
White Tara teaches you to be authentic, to learn to set limits in a healthy and loving way. It invites you to put your power at the service of your heart, only in this way the heart can relax and open. And so transform every moment of your life into an act of love.
White Tara helps you regain your spontaneity and ability to communicate your feelings and intentions, with clarity and gentleness. The first step is to face your hopes and fears. This can only happen when you feel safe enough to drop your defences, daring another level of vulnerability and honesty. Thus you dissolve the patterns of limitation, which have been conditioning you.
Together we create an intimate and safe space, where we can listen without judgment, so that we can be more authentic, rediscover our essential qualities, inspire and nurture each other.
White tara invites you to:
– Wake up to whom you truly are
– Discover your full potential as a woman.
– Learn to embrace your Shadows.
– Awaken your inner beauty and shine.
-Transform each moment of your life in an act of love.
You will learn to:
– Be assertive and stand for yourself while being center and loving.
– Open to feel, dropping your defences and becoming more vulnerable .
– Reconnect with your feminine lineage and embrace old wounds.
– Remove the obstacles that avoid the flow of love to move through your body.
– Explore your emotional world: learn to transform anger into Power, tears into Love.
– Learn to Relax and respect your own rythms.
Benefits:
– Discover the Power of sisterhood.
– Develop the feminine gift of Healing Love.
– Becoming Authentic. Learning to say YES and NO.
– Nourish your body by The Art of Loving Touch.
– Fall in Love with yourself.
– Awaken your sensitivity and sense of Beauty.
Practices includes Tantra Meditations and Rituals, Conscious Touch, breath, dance and playfulness, silence and awareness.
"Awakening as Love, is not an achievement. It is a blossoming of your own being."
This course is part of the TANTRA WOMAN Training, a deeply transformative journey on a personal level that will also empower you to start supporting your own women's circles.
Where:
Lidias Rural House (San Marti Sarroca) Tarragona, Barcelona
Total price: 1,250 €
The price includes food, accommodation and course
(550€ accommodation and 700€ training)